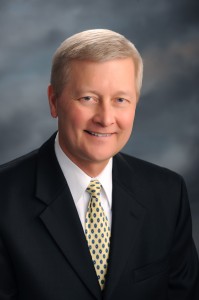 David K. Aadalen received his Juris Doctor from Washburn University School of Law in 1979. He attended the University of Kansas in 1971 and received his B.A. in Political Science from Washburn University in 1975.
Mr. Aadalen's legal career began in private practice as a solo practitioner. In 1991, Mr. Aadalen accepted a position with Mercantile Bank as Senior V.P./Trust Department Manager. In 1994, he joined the firm of Irwin, Clutter, Severson & Hinkle, which would later evolve into Clutter & Aadalen.
Mr. Aadalen has served as Judge Pro Tem for the District Court of Shawnee County, Kansas, on the Board of Deacons of Topeka Bible Church and on the Board of Directors of Cair Paravel Latin School. He has presented seminars on estate planning for bank trust departments, churches and civic groups.
Mr. Aadalen concentrates his practice in the areas of probate, estate planning, wills, trusts, real estate, small business and commercial transactions. He is licensed to practice in the State of Kansas. His memberships include the Kansas Bar Association and Topeka Bar Association, as well as serving on the probate committee of the Topeka Bar Association.
Mr. Aadalen is a Topeka native. He and his wife, Rhonda, have three children.